We're excited to announce the launch of our 3-Course Christmas menu!
From our Nut Roast, to our traditional Roast Turkey & Ham, we've got something for everyone. So grab your sequins and celebrate the festive season with us.
We are taking bookings for quiet afternoon lunches in our restaurant and for Christmas staff parties in our Arbele Lounge.
Available from 1st December

_______________________________________
Christmas Dinner
3 Courses for £30
Starter
Vegetable Broth with Wheaten Bread (1.2.7 V)
Melon with Parma Ham, Rocket & Pomegranate Salad, Balsamic Dressing (14 V GF)
Portavogie Prawn Cocktail with Wheaten Toast (2.3.7.14 GFO)
Chicken Wings with Hot Sauce, Blue Cheese Dressing (7.14 GFO)
Main
Roast Beef with Yorkshire Pudding, Rich Gravy (1.2.4.7.14 GFO)
Roast Turkey & Ham with Cocktail Sausages, Rich Gravy, Cranberry Sauce (1.2.7.14 GFO)
Half Roast Chicken with White Wine and Bacon Sauce (1.7.14 GF)
Nut Roast with Tomato and Tuscan Bean Sauce (1.2.7.10.11.14 V)
Stuffed Pork Fillet with Wild Mushroom Sauce (1.2.7.14)
Above served with Roast Potatoes, Creamy Mashed Potatoes, Roast Vegetables
Teriyaki Salmon with Rice Noodles & Stir Fry Vegetables (7.13.14 GF)
Dessert
Chocolate Tart with Ice Cream rolled in Roasted Coconut (10.11.13.14 GF)
Pavlova with Fresh Cream, Fresh Fruit (4.7 GF)
Sticky Toffee Pudding with Honeycomb Ice Cream, Butterscotch Sauce (4.7.14 GF)
Christmas Pudding with Brandy Sauce, Vanilla Ice Cream (2.4.7.14)
Allergens
1 Celery, 2 Cereal-Gluten, 3 Crustaceans, 4 Eggs, 5 Fish, 6 Lupin, 7 Milk, 8 Molluscs, 9 Mustard, 10 Nuts, 11 Peanuts, 12 Sesame, 13 Soya, 14 Sulphur Dioxide
_______________________________________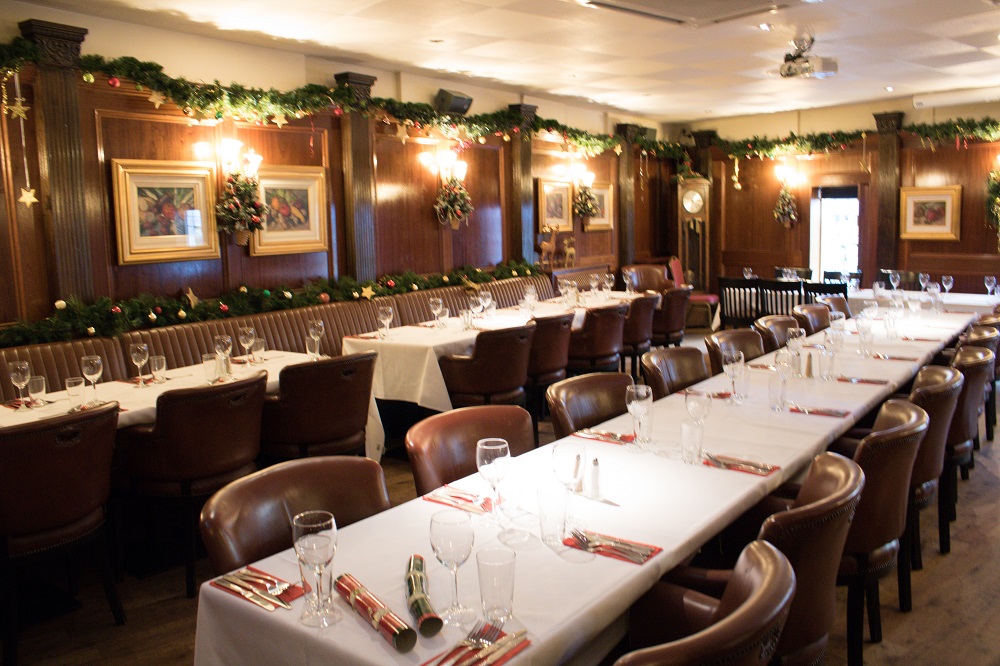 Party nights with DJ
£30 per person / 3 Course Meal
Friday 2nd December / Saturday 3rd December
Friday 9th December / Saturday 10th December
Friday 16th December / Saturday 17th December / Friday 23rd December
For party nights and larger bookings please click the link below and fill out our form
Alternatively you can contact via email: info@errigle.com
or call 028 90 641410
_______________________________________
Christmas Cocktails
The Grinch / Bacardi White Rum, Melon Liqueur, Topped with Lemonade, Garnished with Red Sugar Rim
Saint Nickarita / Tequila, Cointreau, Cranberry Juice, Lime Juice, Garnished with Cranberries
Gingerbread Martini / Disaronno Amaretto, Absolut Vanilla Vodka, Baileys, Cream, Gingerbread Syrup, Garnished with Crushed Candy Cane
Yuletide Mule / Absolut Vanilla Vodka, Cranberry Juice, Ginger Beer, Garnished with Cranberries & Rosemary
Jingle Juice / Beefeater Pink Gin, Chambord Raspberry Liqueur, Luxardo Cherry Liqueur, Lemon Juice, Cranberry Juice, Garnished with Cranberries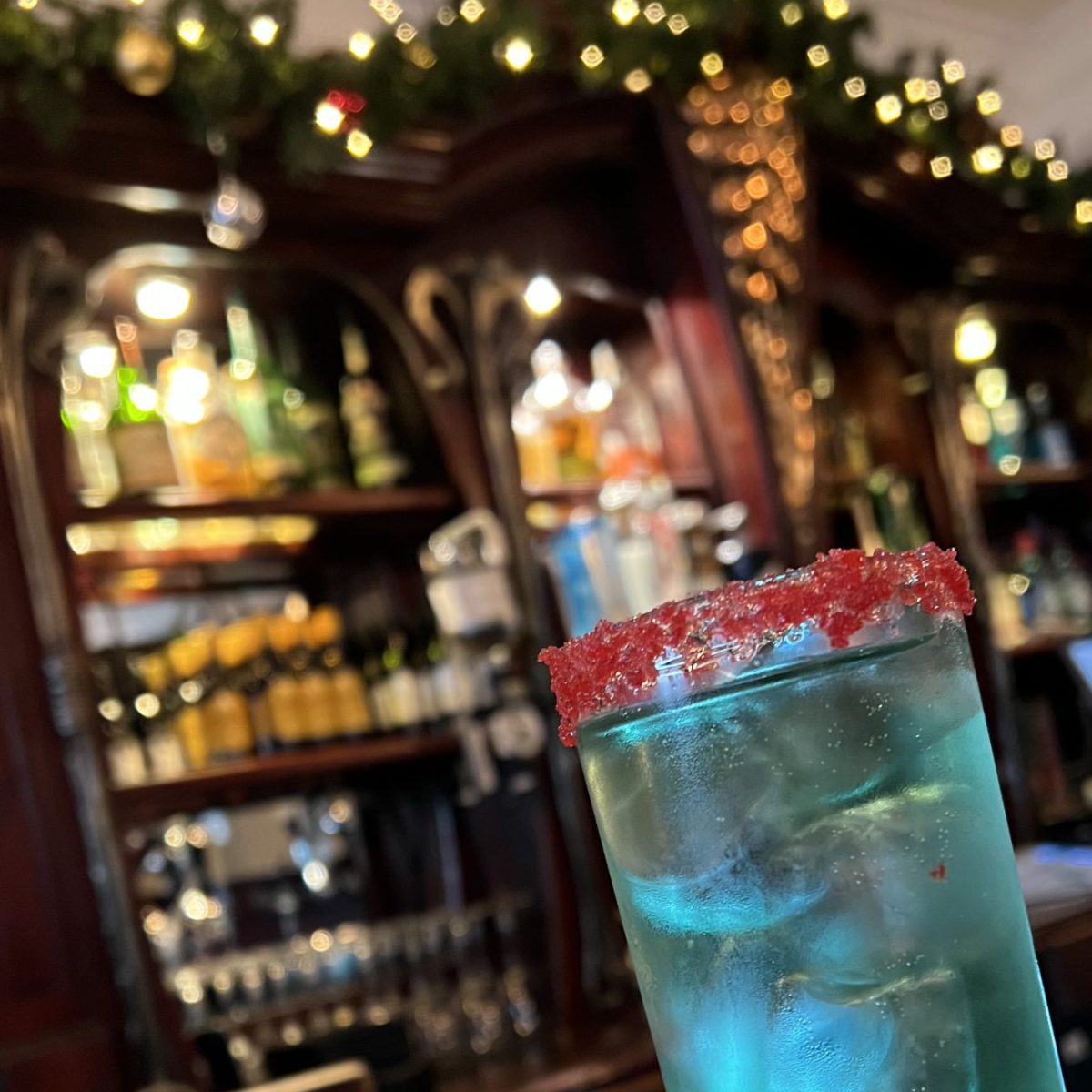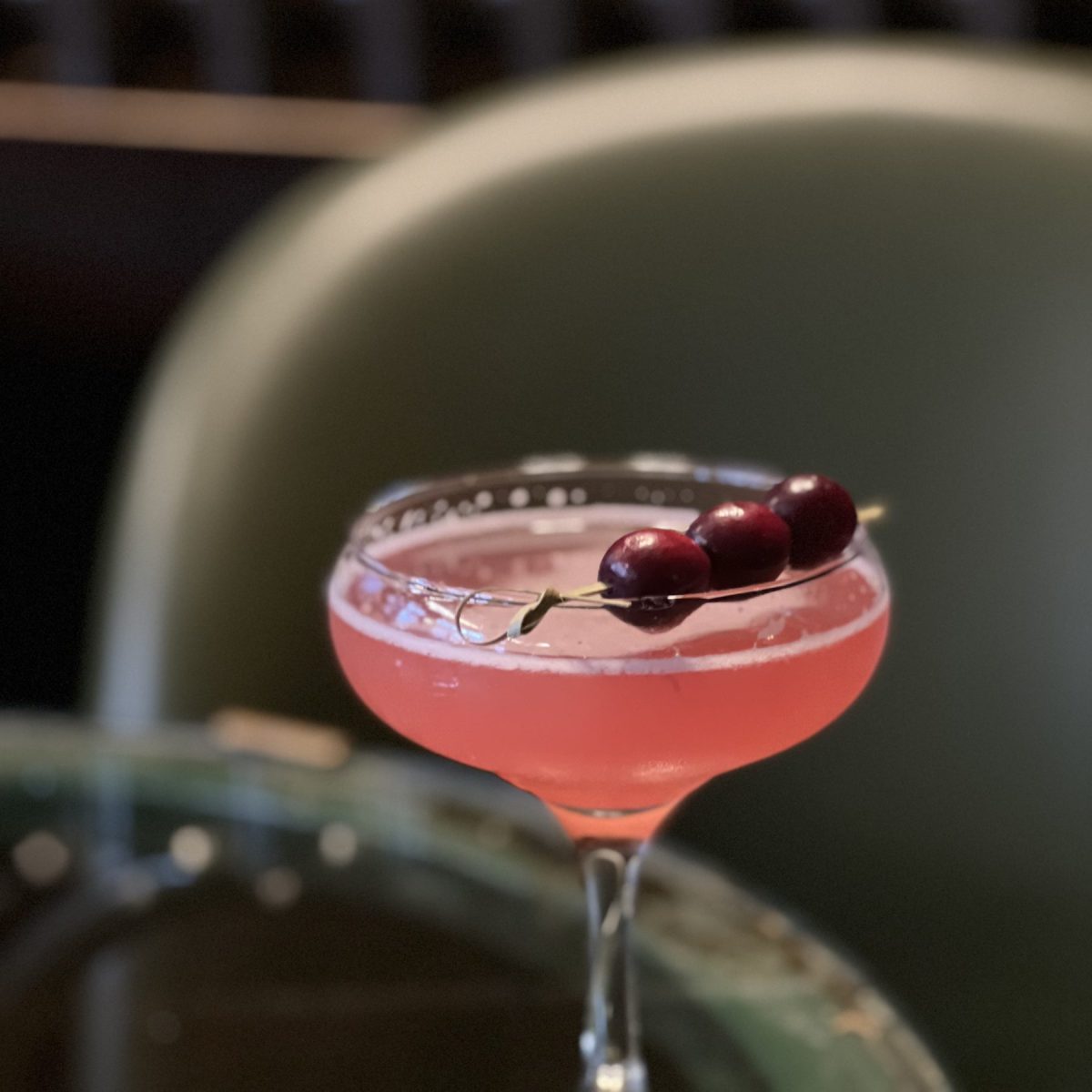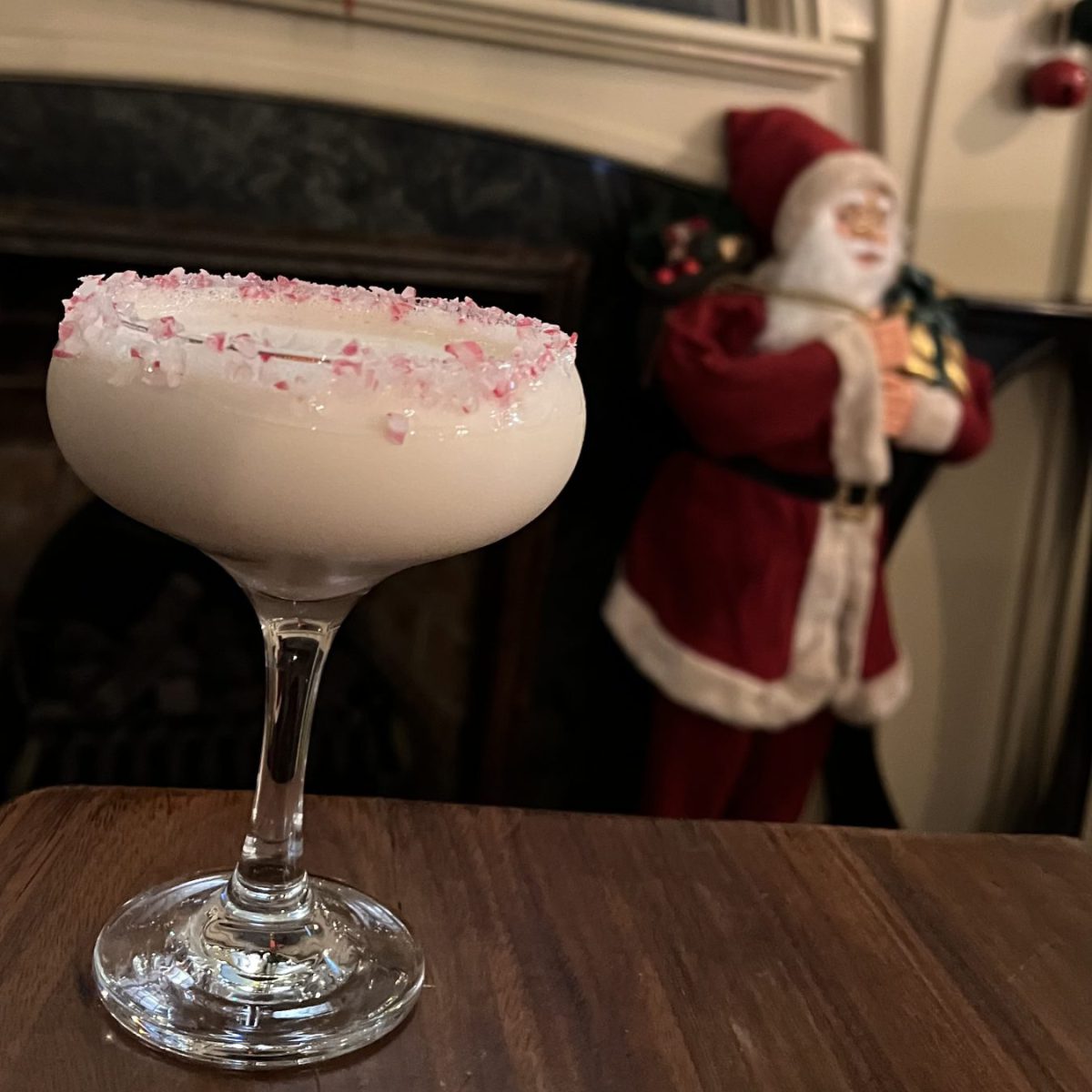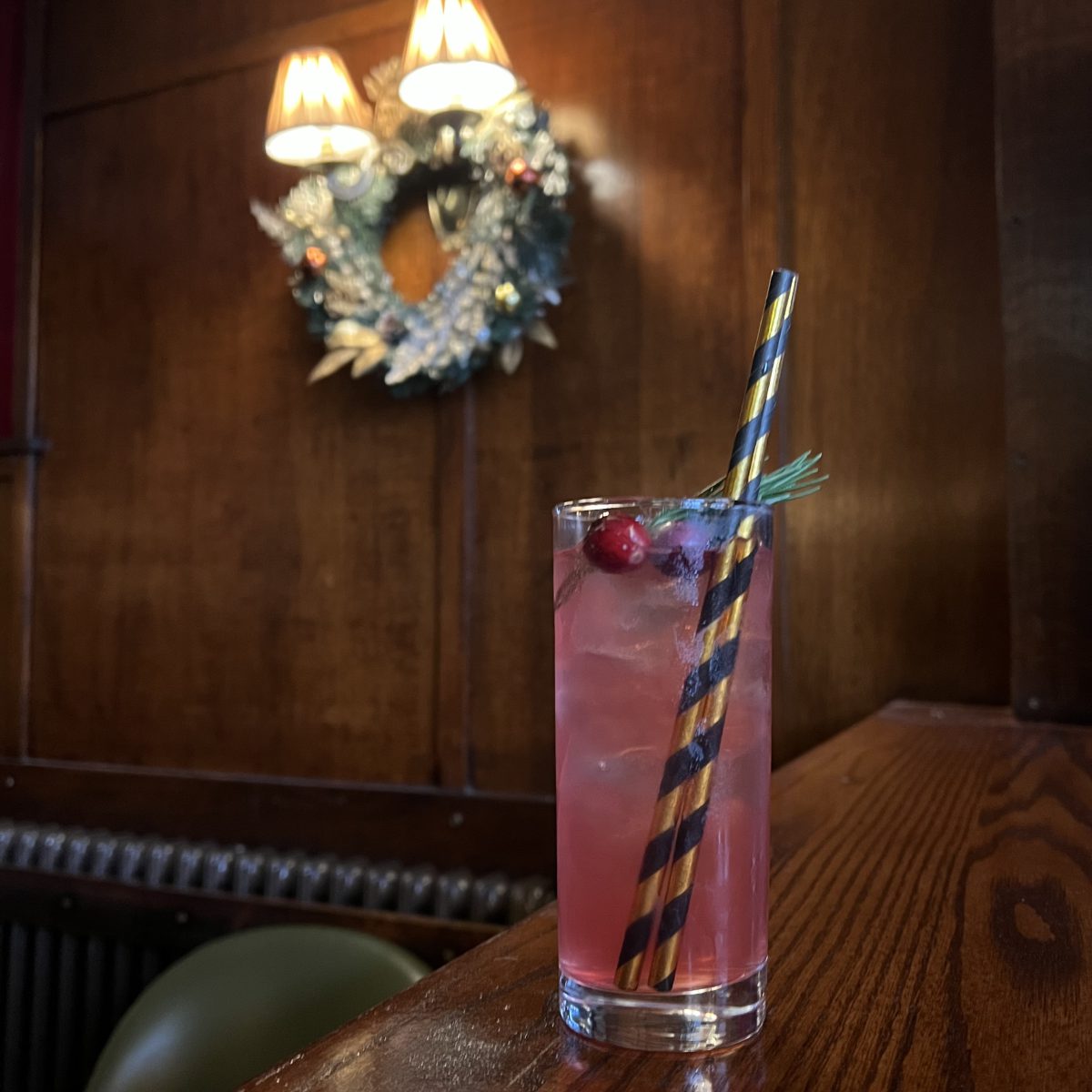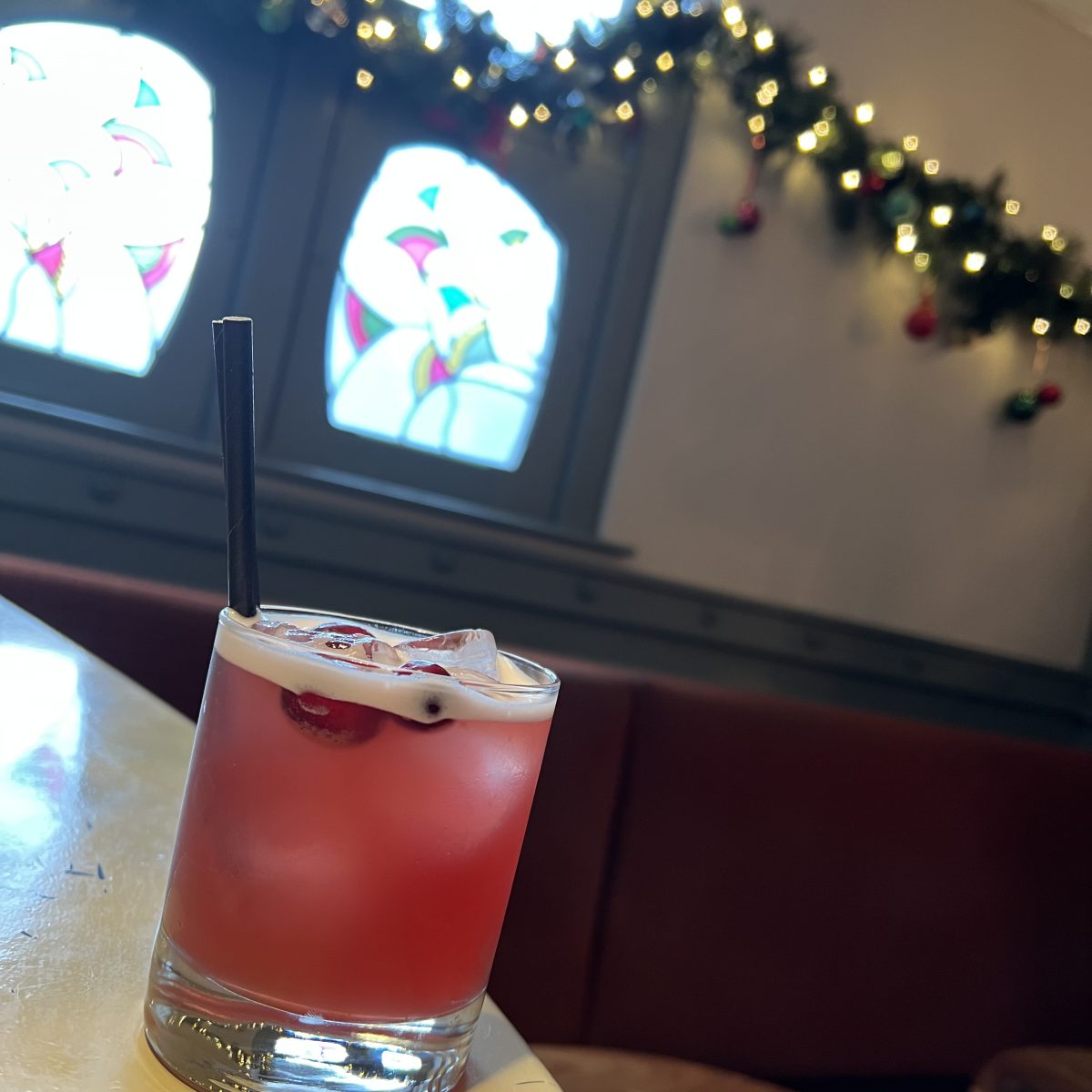 _______________________________________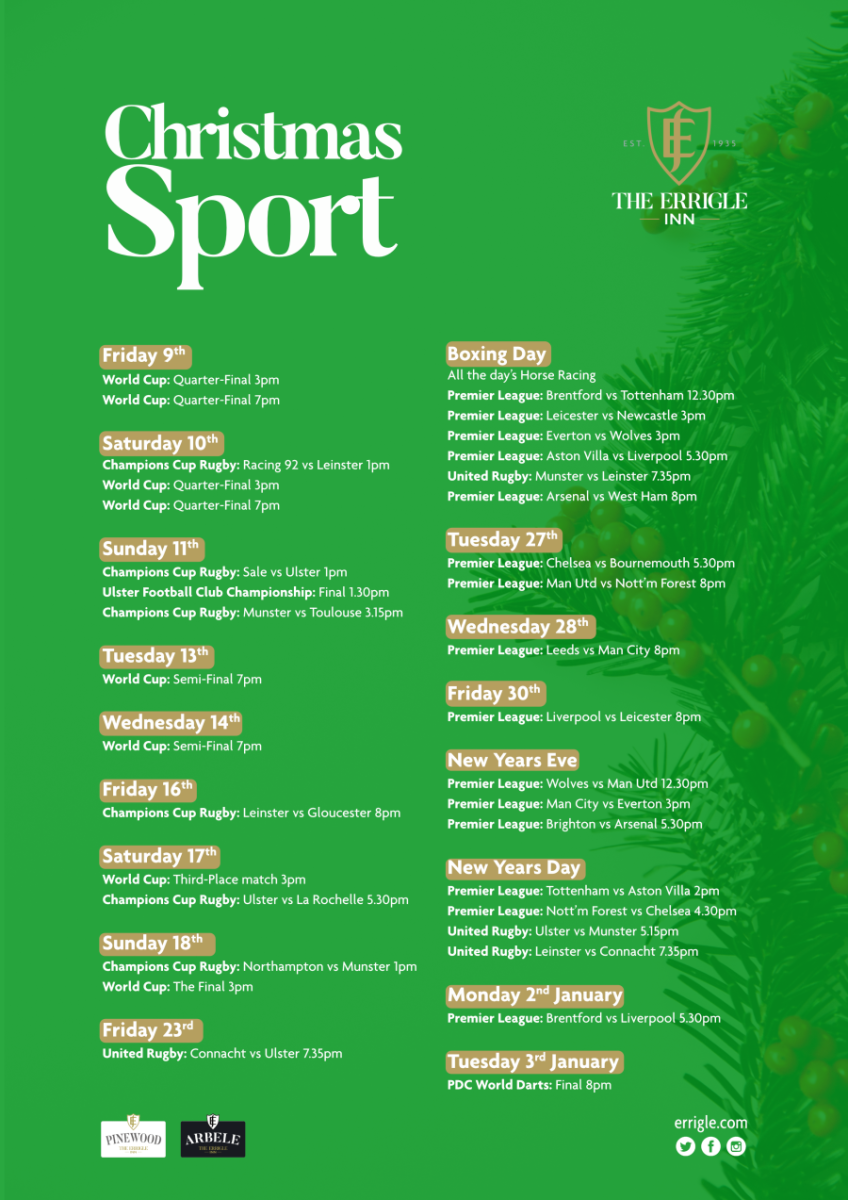 _______________________________________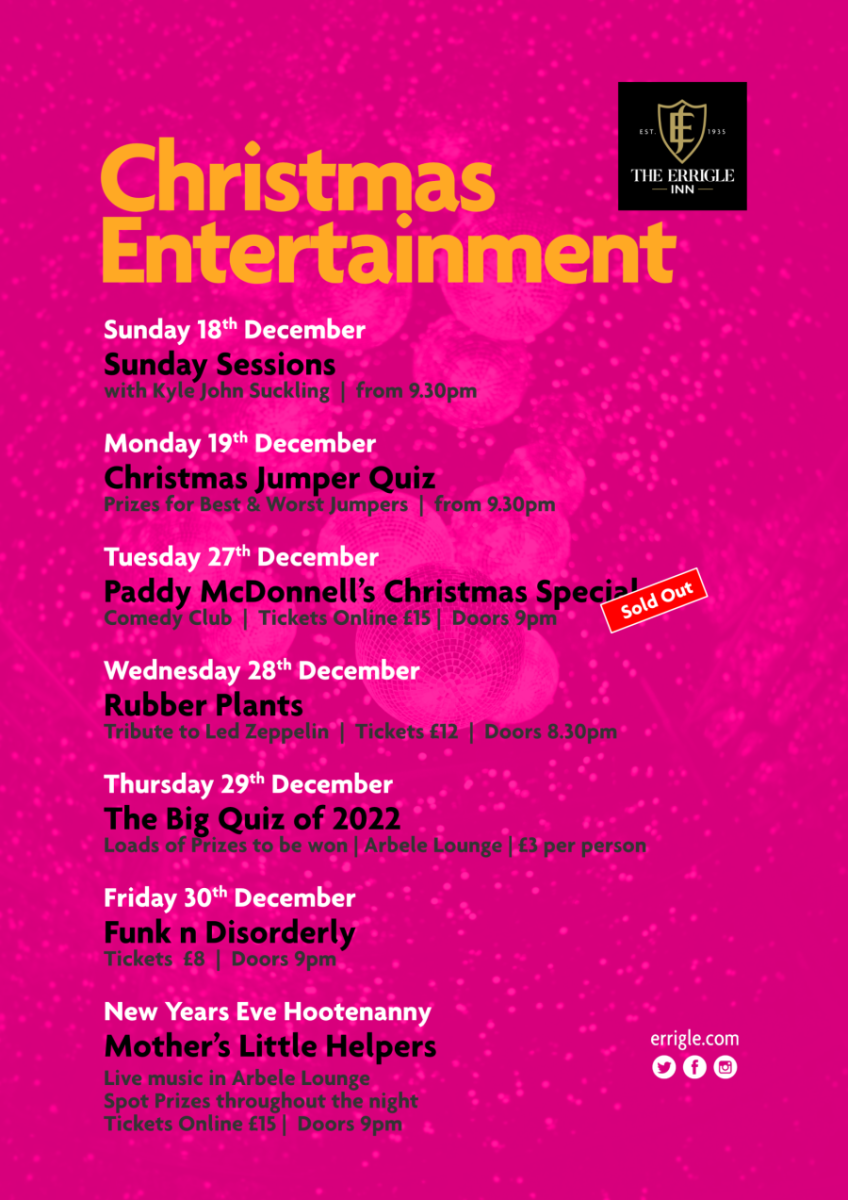 _______________________________________
Book your table